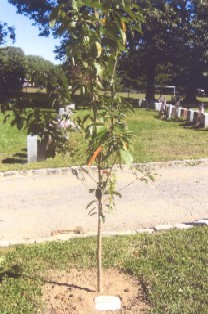 This is a tree planted at Nick's resting place. It will grow tall, strong and be a beautiful marker and testament to an amazing man.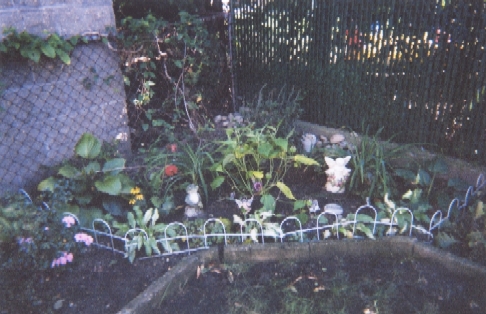 This is a section of our garden carefully planted and tended with our own hands that will be a place to sit and think, a sanctuary in our Father's honor that will bloom and grow with the coming of the seasons.
The memorial cards for the Anniversary are below front and back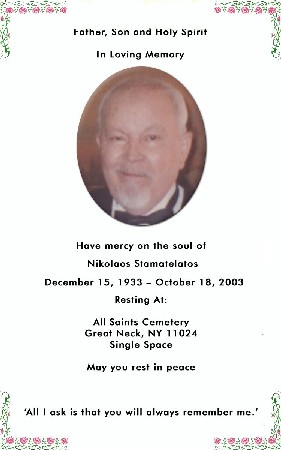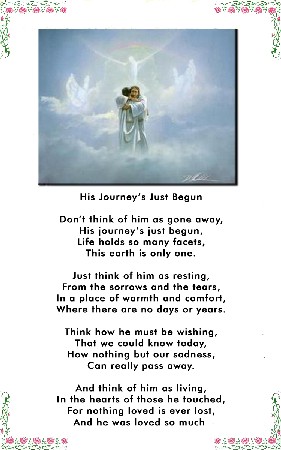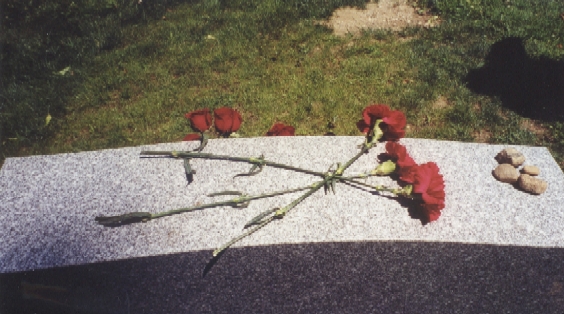 A carnation from each of Nick's daughters given to us on Father's Day from church.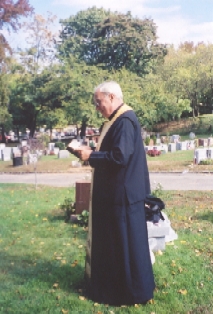 Our priest Blessing Nick on the Anniversary ceremony at Nick's resting place on October 18, 2004
After the ceremony we released 12 balloons, one for each month since Nick's passing.