Poems Thanks to a very close friend for contributing this poem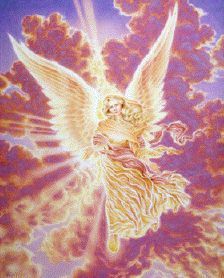 An Angel Walks Beside Us


Angels live forever far beyond our days on earth,
And every soul receives an angel guardian at birth.
Invisible, these angels never leave us day or night.
They know our fears and whisper, 'Things are going to be all right.'
They give us strength and purpose, keep our hope and courage strong,
They fill our minds with wisdom and our spirits with a song.
And when the time in this world comes to reach our journey's end
our angel walks behind us like a kind, familiar friend.
And as we leave behind the only place we've ever known,
We see our angel's smile at last and hear
'you're home…you're home.'